Importance of Historical Trends in Early Childhood Education
Early childhood education is a branch of education in terms of which children up to their eight years of age investigate the world, study new material, and develop their skills. The main task is to build a bridge between school and home (Gordon and Browne 4). To meet these goals and provide students with information about social life, some educators do not pay much attention to the historical trends of their profession. As a result, students do not obtain the required portion of education.
The identification of the historical roots of early childhood education is important because many influences came from abroad and determined the way of how students are educated today. For example, Lock developed his educational philosophy using the scientific method and the correlations between the mind and learning (Gordon and Browne 5). Rousseau was the author of such ideas as the importance of learning from firsthand information and the flexibility in the school environment. Dewey proved that teachers had to focus on the nature of the child because childhood was one of the most valuable parts of human life (Gordon and Browne 8). All these theories and trends help to realize that early childhood education may have different forms, and a teacher has to evaluate all available options to provide children with the best services and knowledge. Each child is unique, and this uniqueness should not be lost through the existing frames.
Developmentally Appropriate Practices in the Classroom
Developmentally appropriate practices (DAP) are teaching approaches that are based on children's interests and needs. DAP is characterized by certain benefits, including the possibility to develop children's understanding of the world, make meaningful choices, and collaborate with other children (Gordon and Browne 30). These practices include the necessity to encourage children, support their individuality, promote communication, provide information, and give feedback.
For an infant age group, such practices as talks, safety keeping, and responses to infants' needs in employer-sponsored organizations, non-profit centers, and parent cooperatives are applicable to support infant development in terms of their communication with the world around and the necessity to feel safety, support, and understanding. A toddlerhood group may be provided with such practices as initiative conversations, abilities to make choices, and space arrangements in laboratory schools, parent cooperatives, and families to support a child's intentions to become independent (e.g., to walk alone) and communicate with the children of the same age. Teachers of multiage groups with children of 3-5 years (also known as preschoolers) can pay attention to play-based learning, communication, and invitations to represent their skills, words, and drawings that express their emotions and thoughts about the world around. These practices are based on such milestones as drawing abilities, personal feelings, and the performance of new roles.
Pictures' Analysis
Froebel is called the father of the kindergarten due to his intentions to use play as the main phase of child development (Gordon and Browne 6). His gifts include different educational materials which uniqueness lies in their simplicity and sophistication. Montessori introduced the materials to succeed in spontaneous learning and critical thinking development in children.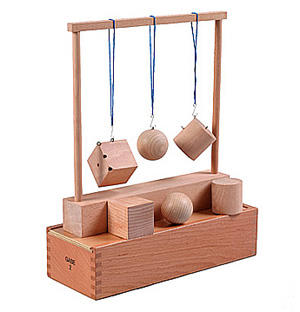 Froebel's Gifts
The second gift of Froebel, which is presented on Image 1, also known as "child's delight", is introduced in the form of two 2-inch cubes, one 2-inch cylinder, and one 2-inch sphere ("Gift Two"). It promotes the discovery of shape difference and unity and discovers the connections of different shapes and the worth of mediation.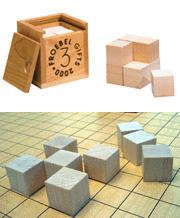 The third gift of Froebel, Image 2, is a big cube that consists of 8 smaller cubes which demonstrate the relation of all parts ("Gift Three"). Small cubes may be used for the creation of simple objects. This practice helps to develop a child's imagination.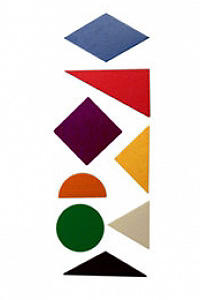 Image 3 is the seventh gift of Froebel with parquetry tables of different geometric shapes ("Froebel Gift 7"). The value of this gift is its variety and individuality (Biddle et al. 39). All new knowledge is closely connected or even built on previous knowledge. Such an approach helps students understand the worth of their previous actions and improve them with time.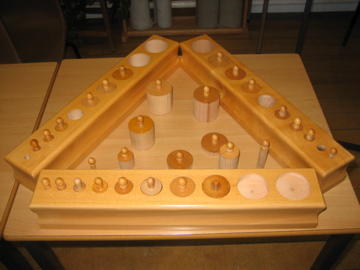 Montessori's Materials
There are four blocks with ten cylinders with knobs which may be fitted into a hole on Image 4 ("Cylinder Blocks"). This material shows how to develop visual measurements, improves coordination of the child's fingers, and prepares children for math.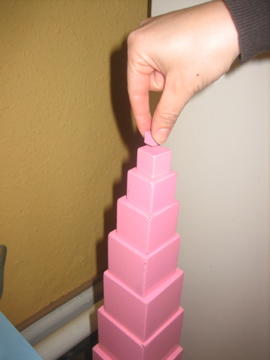 Ten cubes of different sizes are introduced as one pink tower that has several helpful tips for students and teachers ("Pink Tower"). This practice promotes concentration and safety among children who have to focus on one activity to achieve positive results.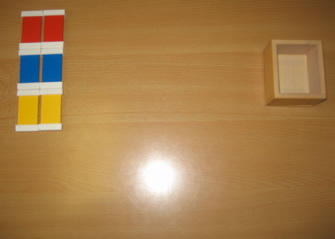 This Montessori toy includes three boxes with lids which contained 6, 22, and 63 color tablets ("Color Tablets"). The value of this material is the ability to discriminate color, promote orientation, and develop personal opinions about the achievements made.
Comparison of Montessori and Froebel
It is hard to make one common conclusion about the effectiveness of Montessori and Froebel's works. Their gifts and materials help children develop their skills in different ways. However, Froebel's approaches seem to be more appropriate for infants who prefer to work alone, and Montessori materials can be used for work in groups.
Activity for Elementary Children
Every school activity has its purpose and outcome. For example, there are activities with the help of which children may be educated about cultural diversity and personal identities. Cultural and racial differences have to be recognized and understood at an early age (Gordon and Browne 53). There are many ways of how to introduce the topic of cultural diversity to infants and young children. For example, it is possible to read books and discuss the stories offered (Maffei). One Green Apple by Eve Bunting is a book about children of different races and the necessity to work together and achieve certain results. Toyomi's Two Mrs. Gibsons is a story of biracial children and their intentions to live in normal families where race does restrict communication. Finally, Little Blue and Little Yellow by Leo Lionni is a message about the importance of tolerance and respect to people regardless of their race.
Children with special needs require attention and support from the community, teachers, and parents. Changes in physical, mental, emotional, or social development promote new learning approaches not only for education but also for the removal of doubts (Gordon and Browne 60; Lee et al. 80). My Friend Suhana by Abdullah is a story of friendship between a little girl and a child with cerebral palsy based on their common interests in art and personal skills. Andy and His Yellow Frisbee by Thompson is a common story of a boy with autism and the role of family relationships in personal development. Lewis' In Jesse's Shoes is another story about human disabilities, special needs, and the role of a family in a person's life.
Works Cited
Biddle, Kimberly A. Gordon, et al. Early Childhood Education: Becoming a Professional. SAGE, 2013.
"Color Tablets." 2017. Montessori Primary Guide, Web.
"Cylinder Blocks." 2017. Montessori Primary Guide, Web.
"Froebel Gift 7: Parquetry Tablets." 2013. Froebel Gifts, Web.
"Gift Three: The Divided Cube." 2013. Froebel Gifts, Web.
"Gift Two: Sphere, Cylinder and Cube." 2013. Froebel Gifts, Web.
Gordon, Ann, and Kathryn Williams Browne. Beginning Essentials in Early Childhood Education. 3rd ed., Cengage Learning, 2015.
Lee, Frances Lai Mui, et al. "Inclusion of Children with Special Needs in Early Childhood Education: What Teacher Characteristics Matter." Topics in Early Childhood Special Education, vol. 35, no. 2, 2015, 79-88.
Maffei, Michelle. "Children's Books that Teach Diversity Are More Important than Ever." Sheknows, 2017, Web.
"Pink Tower." 2017. Montessori Primary Guide, Web.